aha yall thought i didn't blog hurr
well... wu lazers swarm on a killa bee like whoa and my log-in still works so lesbian go maynaises
we did a mix for the homie from amsterdam Nalden's slick ass blog, it's called SWEATPANTS MONEY.
it includes various rap stuff plus beats + some noises and some exclusive cuts and more. he had this real good designer called Black Marmalade go all out with the artwork, and Nalden even got him to make matching wallpaper so your whole fucking computer can be blessed with the theme of our mixtape hahalolz
naw foreals hope you enjoy though.
click on the image to for direct download: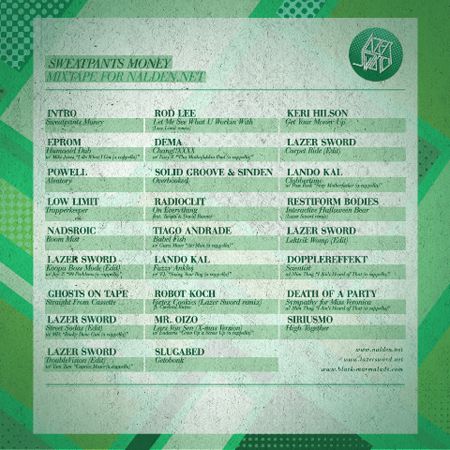 and
check out dude's site too its str8 bananers
LLLLLLL